C
Michael Cahalane, MD
Associate Professor of Surgery
Dr. Cahalane graduated from Northeastern University and Boston University School of Medicine and trained in surgery at Beth Israel Hospital. Since 1994, he has been Surgical Core Clerkship Director at Beth Israel Hospital and Beth Israel Deaconess Medical Center. He has been a tutorial leader in Patient-Doctor I from 19994-1997. He has also been active in teaching in Patient-Doctor III. He has been awarded several teaching awards as well as the 2000 Humanism in Medicine Award from the Healthcare Foundation of New Jersey, presented at Harvard Medical School and the A. Clifford Barger Excellence in Mentoring Award in 2002. He has been selected to receive the Outstanding Teacher Award from the Association for Surgical Education in 2007.
Stephen Calderwood, MD
Professor of Medicine
Dr. Calderwood, an infectious disease specialist and Chief of the ID Division at MGH, graduated from Harvard College and Harvard Medical School, where he was a member of the first class of HST students. He trained in medicine and ID at MGH, where he was chief resident in medicine. He is co-chair of the Teaching and Training Council and a member of the Promotions Committee, Medical Services at MGH. He teaches in the microbiology courses of both HST and New Pathway, as well as the ABS course, Modern Medical Microbe Hunters. He is Co-Editor-in-Chief of UpToDate, Infectious Diseases section.
Rafael Campo, MD
Associate Professor of Medicine
Dr. Rafael Campo is Associate Professor of Medicine at Harvard Medical School and Beth Israel Deaconess Medical Center.  He directs the Office of Multicultural Affairs at BIDMC, and serves as Senior Scholar in the Katherine Swan Ginsburg Humanism in Medicine Program in the BIDMC Internal Medicine Residency Program.  He also serves as Trustee of Amherst College and also BIDMC, and on the faculty of the creative writing MFA program at Lesley University in Cambridge, MA.  He teaches an elective entitled "Literature, Arts, and Healing" at HMS and has developed a series of seminars on narrative medicine he teaches in the outpatient medicine curriculum at BIDMC. He is the author of seven highly acclaimed books, five collections of poetry and two of prose.  He is the recipient of many honors and awards, including a Guggenheim fellowship, an honorary Doctor of Literature degree from Amherst College, a National Poetry Series award, and a Lambda Literary Award for his poetry; his third collection of poetry, Diva (Duke University Press, 2000), was a finalist for the National Book Critics Circle Award, and his fourth,Landscape with Human Figure (Duke University Press, 2002), won the Gold Medal from ForeWord for the best book of poetry published by an independent press.  He is also the recipient of the Nicholas E. Davies Memorial Scholar Award from the American College of Physicians for outstanding humanism in medicine and a Harvard Faculty Council Teaching Award, and he has been inducted into the Arnold P. Gold Foundation National Humanism in Medicine Society.  His work has also been selected for inclusion in the Best American Poetry and Pushcart Prize anthologies, and has appeared in numerous prominent periodicals includingCommonweal, JAMA, The Lancet, The Nation, New England Journal of Medicine, The New Republic, New York Times Magazine, Paris Review, The Progressive, Salon.com, Slate.com., andWashington Post Book World; he has also been featured on National Public Radio and the National Endowment for the Arts website.  He has lectured widely, with recent appearances at such venues as the Lannan Literary Foundation, the Library of Congress, and the 92nd Street Y in New York.  His newest book of poetry, The Enemy, was recently awarded the Sheila Motton Book Prize for the best collection of poetry published in 2007 by the New England Poetry Club, among the nation's oldest poetry organizations.  A sixth collection of poems is currently in press.
Alexander Carbo, MD
Assistant Professor of Medicine
Alexander R. Carbo, MD, SFHM is a hospitalist at Beth Israel Deaconess Medical Center.  He received his undergraduate degree from Harvard College and his MD from Johns Hopkins, prior to completing his internship and residency at BIDMC.  His interests include medical education and patient safety/quality improvement.  He currently serves as a tutor in the first year medical school course Introduction to the Profession and in the second year Human Systems – Gastrointestinal Pathophysiology course.  He is an active teacher on the wards for students and residents, and serves as co-director of the BIDMC core medicine II clerkship.  He is also an original member of the Core Faculty in Patient Safety and serves as a lecturer and project mentor for the Stoneman Patient Safety Rotation, an introduction to patient safety and quality improvement for junior and senior medical residents.
Bernard Chang, MD
Associate Professor of Neurology
Dr. Chang is an Associate Professor of Neurology at Harvard Medical School and a neurologist specializing in seizure disorders at Beth Israel Deaconess Medical Center.  He co-directs Human Systems: Nervous System and Behavior (HNSB), the HMS Year II New Pathway integrated neuroscience course.  He has won a number of teaching awards over the years, including the S. Robert Stone Award for Excellence in Teaching at BIDMC and the A.B. Baker Teacher Recognition Award from the American Academy of Neurology.  He has served on a number of education-related committees and task forces, including the HMS Curriculum Committee.  Dr. Chang sees patients with seizures clinically and conducts NIH-funded research on the mechanisms of epilepsy in developmental brain malformations.  He graduated from Harvard College and the New York University School of Medicine, and received a master's degree in clinical investigation from Harvard Medical School.
 
Zeina Chemali, MD MPH
Assistant Professor
Dr. Chemali attended the American University of Beiruit for both her BS in biology, as well as her MD. She later attended the Harvard School of Public Health and graduated in 2008 with her MPH. She is currently an instructor of neurology and psychiatry at Harvard Medical School. She is also the chief of neuropsychiatry at Brigham and Women's Hospital's Division of Cognitive and Behavioral Neurology.
Vincent W. Chiang, MD
Assistant Professor of Pediatrics
Dr. Chiang, a pediatric emergency physician and hospitalist, graduated from Harvard College and the University of Massachusetts Medical School and trained in pediatrics and pediatric emergency medicine at Children's Hospital in Boston. Since 1999, Dr. Chiang has served as Director of the Pediatric Core Clerkship and the Advanced Pediatric Clerkship at Children's Hospital. He was a Harvard Macy Scholar in 2001, and is a member of the HMS Council on Educational Policy. He was awarded the Charles A. Janeway Teaching Award at Children's in 1999, and the Faculty Prize for Excellence in Teaching at HMS in 2001.
Eva Chittenden, MD
Assistant Professor
Eva Chittenden MD is Assistant Professor at HMS and Director of Educational Programs for the MGH Palliative Care Service. She trained as a clinician educator at UCSF, where she completed the Teaching Scholars Program and the Medical Education Research Fellowship, both under the direction of David Irby, PhD. She co-directed Foundations of Patient Care and created and evaluated UCSF's Transitional Clerkship, described in Academic Medicine. At MGH, she has designed a required palliative care rotation and syllabus for medicine interns and co-chairs the Subspecialty Education Committee with Dr. Hasan Bazari. At HMS, she sits on the 4th year Comprehensive Exam Committee. On a national level, she was Chair of the Society for Hospital Medicine's Palliative Care Task Force, creating the first "Palliative Care track" at their annual meeting, and has been an active member of the Fellowship Competencies Workgroup of the American Academy of Hospice and Palliative Medicine.
Tracey Cho, MD
Instructor
Tracey Cho was born and raised in Tennessee, and came to Harvard for college and a masters degree in history of science. He then went to Yale for medical school. He came back to Boston for internal medicine at MGH. Dr. Cho completed his neurology residency at Partners (MGH and BWH), where he was a chief resident. He completed a one-year fellowship at MGH in general neurology with a focus on neurology-infectious diseases under the mentorship of Gopal Venna. He is now the Associate Clerkship Director for Neurology at MGH with Director Jeremy Schmahmann, and the associate director of the Neuro-ID Section with Dr. Venna.
Dr Cho also teaches a laboratory section in the seond year neuroanatomy course. He is focused on the interface of medical students, residents, and patients at the bedside.
Our
Mission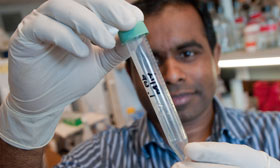 To create and nurture a diverse community
of the best people committed to leadership in alleviating human suffering caused by disease