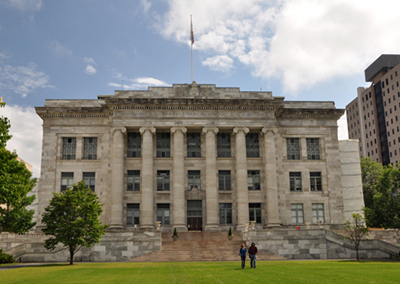 The Academy is established to advance the education of physicians and scientists throughout the Harvard Medical School community by:
Creating and supporting a community of leaders in education and a culture of excellence in teaching and learning.
Fostering the careers of educators in medicine and science.
Providing programming to improve the skills of teachers.
Stimulating and supporting the creation and implementation of innovative approaches to learning and assessment.
Supporting educational research and scholarship in medical and graduate education.
---
**Click here to access the Instructor's Guide for today's MedEdPORTAL workshop**
---
The Charles J. Hatem Award for Faculty Development 
in Medical Education at Harvard Medical School
Graham T. McMahon, MBBCh, MD, MMSc
Dr. McMahon's contributions to medical education are extensive and include teaching at every level of the education continuum, creating innovative curricula, and conducting research in medical education. As the first recipient of the Charles Hatem Award for Faculty Development in Medical Education, Dr. McMahon has fulfilled every criterion for achievement in this field. According to Dr. Jonathan Borus, Dr. McMahon is a "role model and mentor for faculty interested in developing their skills in medical education and educational research." At HMS, he serves as director of the Endocrine/Reproductive section of the second-year Human Systems pathophysiology course and as associate director of the first-year Introduction to the Profession course for entering medical and dental students. In both roles, in addition to his commitment to pedagogical innovation, he pays special attention to insuring that his course tutors are well equipped to lead small-group tutorials. Also, as a member of the Academy at Harvard Medical School, he significantly contributed to faculty development innovations through several interest groups and the Inter-hospital Collaborative; he developed and taught in the first Academy course on medical education research methods; and repeatedly taught research methods through fellowship programs and subsequent Academy courses and workshops. At BWH, he co-leads the Medical Education Research Works-in-Progress series, designed and now co-leads a weekly faculty development series at BWH, heads the selection committee for the 'Support for Excellence in Educational Development' grants for Innovation and Research in Medical Education, and "co-wrote the proposal for the Brigham Education Academy, focused on providing a sense of community, faculty development programs, support, mentorship and resources for the hospital's educators, which received high priority in the BWH's Strategic Plan for the coming decade." According to multiple nominators, Dr. McMahon's dedication, innovation, and generosity have helped large numbers of faculty members to improve their teaching and medical education research, and to develop careers in medical education at HMS, BWH, nationally and internationally.
---
HMS Academy Medical Education Fellows Selected for 2013-2014
 
The Academy Fellowship in Medical Education, sponsored by the HMS Academy, focuses on the medical student education level. It is funded through endowed funds which support Curtis Prout Fellows, Morgan-Zinsser Fellows, and others each year to provide educators with dedicated time for a mentored project and to prepare themselves for advancement as clinician-educators. 
Click here to find out more about our new fellows!