Giving Societies
Dean's Council
The Dean's Council, the leadership annual giving society of Harvard Medical School. Because of the extraordinarily rapid pace of progress and change in science and medicine, HMS benefits enormously from flexible funding in several core areas. Members of the Council provide ongoing support, which enables Dean Jeffrey S. Flier, MD to direct resources where they are needed most. Initiatives include student financial aid and scholarship, recruiting star faculty, and upgrading and maintaining some of the world's most advanced biomedical research labs.
Harold Amos Fellows ($2,000-$4,999)

Recognition in the Honor Roll of Donors
Invitations to exclusive Dean's Council events, including the National Dean's Council Celebration
Reserved seating at Longwood Seminars (topics and dates to be shared via email)
Dean's Council USB flash drive
Alice Hamilton Fellows ($5,000-$9,999)

All of the previously listed benefits
Complimentary subscription to the Harvard Health Letter, which includes expertise from more than 8,000 Harvard physicians and researchers
Bi-annual interactive conference call with Dean Flier

Benjamin Waterhouse Fellows ($10,000-$24,999)

All of the previously listed benefits
Invitation to the HMS Leadership Summit

Walter Channing Fellows ($25,000-$49,999)

All of the previously listed benefits
Invitation to an exclusive dinner with Dean Flier

John Warren Fellows ($50,000+)

All of the previously listed benefits
Invitation to Inside HMS, providing an in-depth, interactive look at the School's priority areas

Society Fellows ($100+): A special membership to this prestigious group is offered to recent graduates (alumni who have graduated within the last nine years) with a contribution of $100 or more for each year since graduation. Society Fellows receive the same benefits as the Harold Amos Fellows.
For more information on becoming a member of the Dean's Council, please contact
Shaké Sulikyan
Senior Director of Annual Giving
(617) 384-8454
shake_sulikyan@hms.harvard.edu
Ezekiel Hersey Council
The Ezekiel Hersey Council was formed to honor those who have benefitted the Medical School through life income gifts (such as charitable gift annuities or charitable remainder trusts) or their estate plans. To view a list of current members, click here.
For more information on becoming a member of the Ezekiel Hersey Council, please contact
Mary Moran Perry
Senior Director of Gift Planning
(617) 384-8507
mary_perry@hms.harvard.edu
Our
Mission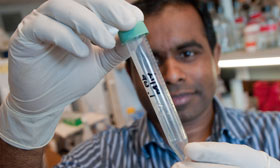 To create and nurture a diverse community
of the best people committed to leadership in alleviating human suffering caused by disease