Alumni Honor Roll of Donors
Fiscal Year 2015
Select a link below to see who gave from your class.
Make your fiscal year 2016 gift here »
Thank you for supporting the dreams of extraordinary HMS students like Zoe and Galina.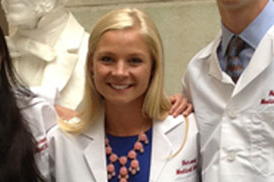 "The path to becoming a doctor will always be lined with some amount of debt. But financial aid helps to pave the clearest road for students."
-Zoe Bouchelle, Class of 2017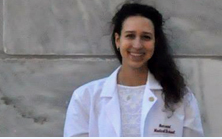 "Financial aid made it possible for me to face new challenges and opportunities I could only have dreamt of previously."
-Galina Gheihman, Class of 2018
Alumni
Association
The Harvard Medical Alumni Association is keeping nearly 10,000 living alumni connected. What can we do for you?
Visit the HMAA online for information about keeping connected, getting involved, events, and lifelong learning. Click here »