Facts and Figures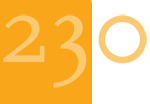 HMS Leadership
Jeffrey S. Flier, MD
Dean of the Faculty of Medicine
Academic Deans
William W. Chin, MD
Executive Dean for Research
Maureen Connelly, MD, MPH
Dean for Faculty Affairs
Jules Dienstag, MD
Dean for Medical Education
David E. Golan, MD, PhD
Dean for Graduate Education
Lee Nadler, MD
Dean for Clinical and Translational Research
Nancy Oriol, MD
Dean for Students
Joan Reede, MD, MS, MPH, MBA
Dean for Diversity and Community Partnership
Nancy J. Tarbell, MD
Dean for Academic and Clinical Affairs
Harvard Medical School marks its 230th year in 2012.
Harvard School of Dental Medicine
R. Bruce Donoff, DMD, MD
Dean
Administrative Deans
Richard G. Mills, JD
Executive Dean for Administration
Wesley Benbow, MBA
Associate Dean for Finance and Chief Financial Officer
Gretchen Brodnicki, JD
Dean for Faculty and Research Integrity
Judith Glaven, PhD
Associate Dean for Basic and Interdisciplinary Research
John Halamka, MD
Chief Information Officer
Lisa Muto, PhD
Associate Dean for Institutional Planning and Policy
Susan Rapple
Dean for Resource Development
Richard Shea
Associate Dean for Physical Planning and Facilities
Julie Stanley
Chief Human Resources Officer
Gina Vild
Associate Dean for Communications and External Relations
and Chief Communications Officer
Preclinical Department Chairs
Joan Brugge, PhD
Louise Foote Pfeiffer Professor of Cell Biology
Chair, Cell Biology
Paul Farmer, MD, PhD
Kolokotrones University Professor of Global Health and Social Medicine
Chair, Global Health and Social Medicine
Michael Greenberg, PhD
Nathan Marsh Pusey Professor of Neurobiology
Chair, Neurobiology
Stephen Harrison, PhD
Giovanni Armenise-Harvard Professor of Basic Biomedical Science
Acting Chair, Biological Chemistry and Molecular Pharmacology
Marc Kirschner, PhD
John Franklin Enders University Professor of Systems Biology
Chair, Systems Biology
Barbara McNeil, MD, PhD
Ridley Watts Professor of Health Care Policy
Chair, Health Care Policy
John Mekalanos, PhD
Adele Lehman Professor of Microbiology and Molecular Genetics
Chair, Microbiology and Immunobiology
Doug Melton, PhD
Xander University Professor
David Scadden, MD
Gerald and Darlene Jordan Professor of Medicine
Co-chairs, Stem Cell and Regenerative Biology
Clifford Tabin, PhD
George Jacob and Jacqueline Hazel Leder Professor of Genetics
Chair, Genetics
Collaborations Across Harvard
Broad Institute of MIT and Harvard
Harvard Catalyst
Harvard Stem Cell Institute
Wyss Institute for Biologically Inspired Engineering
Affiliated Hospitals and Institutions
Beth Israel Deaconess Medical Center
Brigham and Women's Hospital
Cambridge Health Alliance
Children's Hospital Boston
Dana-Farber Cancer Institute
Forsyth Institute
Harvard Pilgrim Health Care
Hebrew SeniorLife
Joslin Diabetes Center
Judge Baker Children's Center
Massachusetts Eye and Ear Infirmary
Massachusetts General Hospital
McLean Hospital
Mount Auburn Hospital
Schepens Eye Research Institute
Spaulding Rehabilitation Hospital
Veterans Affairs Boston Healthcare System
HMS by the Numbers
Total faculty 11,860 | Tenured and tenure-track faculty on the HMS campus, in 9 preclinical departments 166 | Voting faculty, campus and affiliates 4,980 Full-time faculty, campus and affiliates 8,924
Nobel Prizes (Medicine or Physiology; Peace) 9 prizes; 15 recipients | Howard Hughes Medical Institute investigators 30 | Members, Institute of Medicine 115 | National Academy of Sciences 62
Total MD students 709 | Total PhD students 582 *MD-PhD Basic sciences 150 | Social sciences 19 (*included in MD and PhD totals) | Total DMD students 150 | Trainees (residents and postdoctoral fellows) 9,376
Entering MD students, 2011:
MD (includes 13 MD-PhD) 165 | Applicants 5,435 | Admitted 223 (4.1%) | Matriculated (includes 13 MD-PhD) 165 | Men 88 (53%) | Women 77 (47%) Underrepresented in medicine (African American, Native American, Hispanic) 31 (19%) | Asian 56 (34%)
Entering PhD and DMD students, 2011:
PhD 105 | DMD 35 |
Additional joint-degree programs:
MD-MBA; MD-MPH; MD-MPP
Medical school alumni 9,582 (MD and MMS degrees)
Fundraising Highlights
Harvard Medical School depends upon thousands of friends, alumni, organizations, faculty and staff to advance the School's groundbreaking work in biomedical research and its unparalleled programs in medical and graduate education. In fiscal year 2011, gifts and pledges to the School totalled $95 million. To read and download the School's annual Honor Roll of Donors, published by the Office for Resource Development, visit http://give.hms.harvard.edu/honor-roll.
Total HMS Gifts and Pledges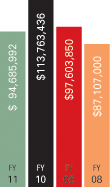 FY11 $94,685,992
FY10 $113,763,436
FY09 $97,603,850
FY08 $87,107,000
HMS Gifts and Pledges by Purpose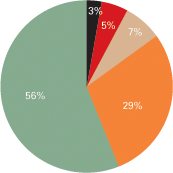 Teaching/Research 56%
Professorships/Faculty 29%
Discretionary/Unrestricted 7%
Financial Aid/Student Support 5%
Other 3%
Financial Report
Harvard Medical School ended fiscal year 2011 with an increase in net assets of $0.9 million, a significant improvement over 2010.
Operating revenues totaled $655.3 million, an increase of 11 percent. Sponsored research revenue grew by 9 percent, largely due to continued success in obtaining federal stimulus funding for research through the American Recovery and Reinvestment Act. Other factors contributing to this positive scenario were a change in accounting for Harvard Health Publications (HHP), philanthropic support for the new Center for Primary Care and support from School-affiliated institutions.
Total operating expenses rose by 6 percent, to $654.4 million, largely due to higher grant volume in sponsored research, the accounting restatement for HHP and new scientific collaborations across Harvard University. Overall growth in expenditures was partly offset by a reduction in annual debt service following a strategic outlay in 2010 to lower total debt.
HMS continues to make strides towards a sustainable financial future. At the same time, the School remains committed to providing an affordable education for students, and to investing in its world-class faculty, laboratories and facilities.
FY 2011 Operating Revenue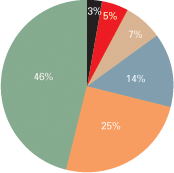 Research grants and contracts
Endowment income
Other revenues (*)
Rental income
Gifts for current use
Tuition (Net)
Total

$304,521,297
$160,414,007
$92,430,535
$46,663,460
$33,703,690
$17,563,990
$655,296,979

46%
25%
14%
7%
5%
3%

(*) Includes continuing medical education, publications and royalties
FY 2011 Operating Expenses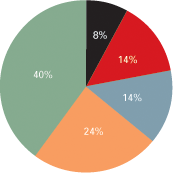 Personnel cost
Supplies and other expenses
Plant operations
Subcontracts
Debt service
(principal and interest)
Total

$265,286,530
$155,028,253
$90,082,619
$92,406,062
$51,568,546

$654,372,010

40%
24%
14%
14%
8%
Our
Mission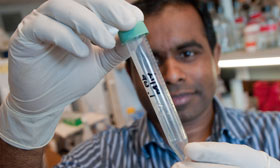 To create and nurture a diverse community
of the best people committed to leadership in alleviating human suffering caused by disease