The Dean's Report 2011–2012
While the academic year saw progress in all aspects of our mission, certain milestones in education were especially memorable. We invite you to learn more about this progress and about the students who will become tomorrow's practitioners, innovators, and leaders in science and the healing arts. The Dean's Report is available through the links to the left and as a downloadable PDF.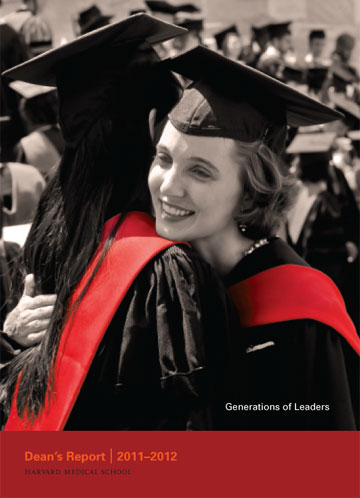 For printed copies, please contact: Angela Alberti in the HMS Office of Communications & External Relations.
For a copy of the Honor Roll of Donors, please contact: Brandy Newlon in the HMS Office of Resource Development.
Our
Mission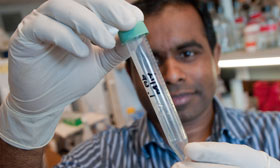 To create and nurture a diverse community
of the best people committed to leadership in alleviating human suffering caused by disease